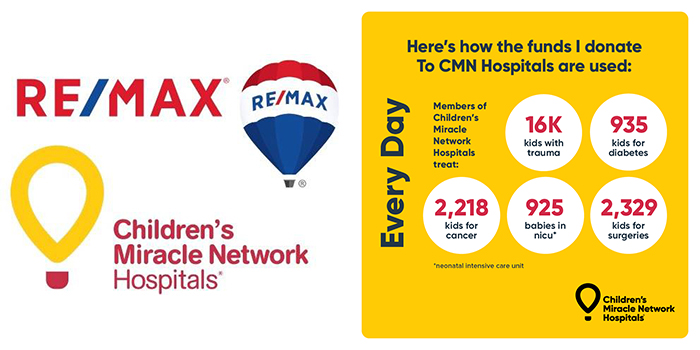 It's my priority to give back to the community in which we live and work. From the baby who enters the world sooner than expected, to the child battling a serious illness, funds raised through Children's Miracle Network Hospitals at Renown Health are saving lives every day.
Part of my commission check from each closed transaction goes to the Children's Miracle Network Hospitals. By selling, buying a home with me or referring your family, friends ?and co-workers, most immortally you are helping local children in the hospital. Thank you SO much for your support every day!
As always, 100 percent of funds raised locally stay within our community so that children of all ages can get quality healthcare close to home. Renown Children's Hospital is one of more than 170 Children's Miracle Network Hospitals in the United States and Canada. It is now easier than ever to make a gift to Children's Miracle Network Hospitals. For more information visit www.renown.org/ChildrensMiracleNetwork
Thank you for your role in helping our hospital help local children!